Wheels should be aware of when using and when?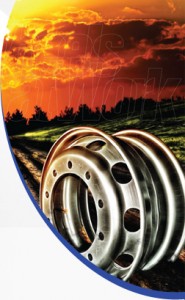 Application
According to the application for the vehicle that the rim of the table and make sure you use the right tires. Be careful not to go beyond the technical value that had been recommended by the vehicle manufacturer. Wrong wheels to be selected, the maximum speed of the vehicle, braking distance, rod-balancing and fuel consumption can have negative impacts on the value of such techniques. For this, while new wheels, get an absolute knowledge of the subject related technical services.
Maintenance
Make sure to clean the wheels using water and regular detergent. You can remove traces of oil, and so on a non-stiff brush or sponge wheels. Metal rim with your solvent cleaners and abrasive materials doped note that you will damage the finish. Rims, Protect the impact of hard objects and avoid hitting the curb.
Repair
ERTRO (International Tyre and Rim Technical Organization) standards recommended by the rim irreparably damaged and unusable. Source on wheels, straightening, machining, painting, enlarging the wheel nut axis or navel and make scrolling.
Usage Wheels, manufacturers are permitted to traffic by the company according to road conditions and vehicle companies of specified axle load tested and sold. Do not forget your problems and wheels from other road conditions will occur due to overloading.
Our Partner JANTSA

ANTSA Wheels of Industry and Trade Joint Stock Company in the year 1977 600 Çerçioğlu Sefik led by partners established in the town by horse Sultanhisar district of Aydın. As ambitious in agriculture production had started organization with agricultural wheels, heavy wheels in 1980, in 1990 tubelles rim and through industry production work machine wheels in 2000 has taken place, literally. Our organization produces about 1500 kinds of wheels, there are 75% of production exported to 75 countries by contributing to the national economy. Our organization in 1997 TS.EN.ISO 9000: 1994 Quality Certificate by version served for the purpose of ensuring customer satisfaction in the realization of the product.